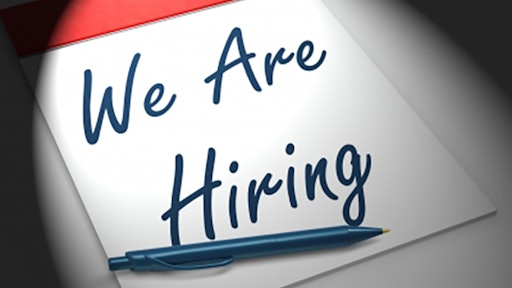 We've been talking about the construction labor shortage for years now. While it's still a major challenge in the construction industry there are many contractors, associations, programs and states actively working to fill that gap.
But what about the positions you need filled now? What about those laid off construction workers actively looking for work or those looking for a new job or challenge? Where can you find them?
One answer: Hard Hat Hub.
Hard Hat Hub is an online job matching website for construction, engineering and facilities professionals. It's a place where construction job seekers and construction companies looking to hire can get together to solve their needs.
How does it work? Job seekers create free, anonymous profiles that include their unique skills, project experience, travel preference and more. Why anonymous profiles? Some workers currently employed but looking for another job may not want their current employer to know they are actively searching for a new job at this point. When jobseekers sign up they have the option to select if they'd like their profile to be visible to employers or not.
Employers looking to hire can also sign up for free. Employers tell the job matching website about the kind of people they regularly hire rather than just posting a job opening.
Employers can review the anonymous jobseeker profiles to look for those that match their hiring needs. Employers can even filter profiles by industry specifics including sector, project type, experience, compensation, travel preferences, location and more.
When an employer finds a profile he or she likes, they can pay a small fee to "unlock" the profile to see the jobseeker's name, email and phone number. 
Employers even have tiered paid options depending on their needs whether it be just to hire a few people a year, on-going hiring needs, looking to hire for a specific position or wanting to promote the company to a target audience.
One benefit for employers using Hard Hat Hub is that it can help build a pipeline of employees. Maybe you only need to hire one field laborer but you find a few good candidates. Reach out to them and build a relationship for future hiring needs. Plus, it gives construction employers an easy place to continue looking for new job candidates, which might be easier and quicker than previous methods used.
I think an online job matching resource is a great tool for the construction industry, especially as the industry is trying to reach out to the younger, Internet generation. This is where the next generation of workers is. Plus, with smartphones basically attached to our hands, a website like Hard Hat Hub means those looking for construction jobs can find work or employers can find employees almost any time any day.
What do you think? Is an online job-matching website something you would use as a worker or an employer?
Have you tried using the Internet to find new workers?
Would you pay to receive contact information of potential new employees?
Share your thoughts in the comments section below.