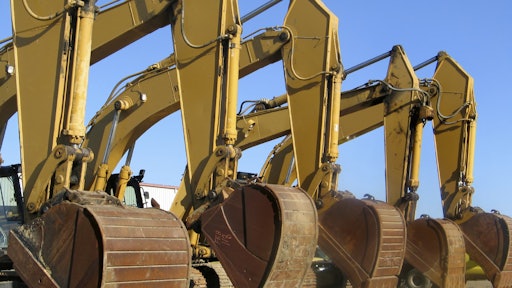 When it comes to the question of whether to buy or rent heavy construction equipment the determining factor often is money. While that might be the most important consideration, it certainly isn't the only consideration. McClung-Logan Equipment Company created an infographic to help guide contractors through the decision making process.
In the process of deciding whether to rent or buy, contractors should consider:
Current financial situation
Total cost of ownership versus cost of rental
Length and frequency of the project
Benefits to buying include:
Can be cheaper over long term
Return on investment
Equipment available whenever you need it
Potential tax advantages
Benefits to renting include:
Access to broad range of equipment
Save on storage expenses
Maintenance handled by another party
Manage risk and conserve capital
Trends In Owning vs. Renting Construction Equipment
After you've done your due diligence, if you've determined renting a piece or pieces of heavy equipment is the way to go there's still more in the process to consider.
Can Equipment Purchase Really Beat the Cost to Rent?
Make sure you've determined your price range and know your rental budget. If it's possible to take a look at the equipment rental fleet, make sure the equipment appears of high quality and the equipment is certified. Also, make sure you know what the equipment will need to do and if there is one machine that can handle multiple tasks or if you will need to rent multiple machines for the job.
If you haven't rented much or any heavy equipment before you should shop around just as you would if you were buying equipment. Check out a few of the equipment rental companies in your area. It's important to compare rates, but there are other factors to compare as well.
As you get closer to making your rental decision, make sure you know your timeline and how long you will (or may) need the equipment. It's important to know the timeline and what any overtime fees the rental company will charge if you need equipment any longer. Also, ask the rental company for maintenance and other rental records for the equipment. Since you are not the first operator of the equipment, knowing its history can help identify previous problems and anything to be aware of during your operation. Plus, you'll hopefully get reassurance that the machine is maintained and in good working order.
How To Develop A Rental Strategy
McClung-Logan even suggests 12 questions to ask equipment rental companies while you are shopping around.
What are your rates?
Are there any additional fees?
What are your billing policies?
What is your maintenance schedule for equipment?
How many options do you have for the project I'm working on?
What is your response time if the equipment isn't working?
What are your hours? Is someone always available after hours if there is a problem?
What are your pickup and delivery times?
What training do you provide?
What are your policies for returns?
How large is your equipment fleet? What brands do you offer?
What are your thoughts on the rent versus buy debate? What are the benefits or the downsides?
What is your rental strategy? What do you think is most important to know or ask before renting a piece of equipment?
Share your thoughts in the comments section below.