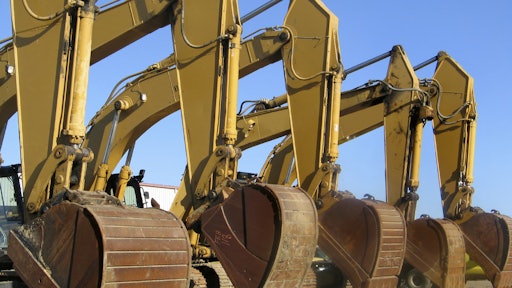 We all have it. Equipment that sits idle back at the office because there is no need for it at any of your current jobs or during the off season. Have you considered alternative ways of making money with idle equipment? What about renting it to other contractors in your community or surrounding areas?
That's the concept already in use through EquipmentShare.com. The contractor to contractor online community facilitates the ability to rent, lend or buy equipment directly from other contractors.
On the surface it sounds like a great idea. Make money off your equipment when it's not in use. But there are definitely considerations.
Who takes ultimate responsibility for the equipment while it is being rented? The equipment owner? The renter?
Who is responsible for fuel and maintenance while the equipment is being rented?
Who is responsible for any damage to the equipment during the rental period?
Should you have a legal contract for renters to sign?
If you lend or rent to friends or familiar contractors in your community maybe most of these aren't issues. But if you consider renting out your equipment to someone you never met, how do you handle it?
Using a service like EquipmentShare helps to work out some of the kinks. EquipmentShare inspects and certifies all equipment to ensure it is in proper working condition. The EquipmentShare platform also provides insurance verification, background checks and payment processing.
But what if you want to go it alone?
Maybe consider creating a friendly relationship with some non-competitive contractors in your community. You might be able to find times when they might need a piece of equipment they don't have and you just happen to have one sitting idle in your yard — and vice versa.
What are your thoughts about contractor to contractor equipment sharing?
What are the benefits or the pitfalls?
Would you consider renting your idle equipment to another contractor?
Share your thoughts in the comment section below.