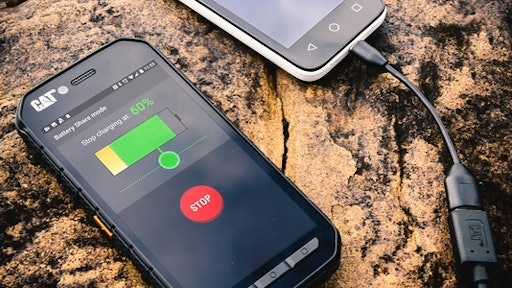 Continuing the 2017 12 Days of Construction Christmas gift list...
One the ninth day of Construction Christmas — Cat S41 Rugged Smartphone

Know a construction worker who needs a new phone? The Cat S41 smartphone was recently released in the North American market. A unique feature of the new Cat S41 is its Battery Share Functionality which allows the phone to serve as a power bank to charge other devices and accessories through an included USB Battery Share connector. Using an in-app slider, you can reserve a predetermined power level for the phone as well. The phone itself features a battery that provides up to 38 hours of 3G talk time and as much as 44 days in standby.
The phone is rugged, shock, shatter, water and dust proof and built for the needs of tough environments like construction.
Other features include a scratch-resistant Corning Gorilla Glass 5 HD display, a camera that works underwater and more.

Looking for other construction-related gifts? Check out the rest of 2017's 12 Days of Construction Christmas gifts:
Day 4 – Kelvin 36-in1 Super Tool
Day 5 – Hard Hat Tree Ornament
Day 6 – Jobsite Weather Monitoring Device