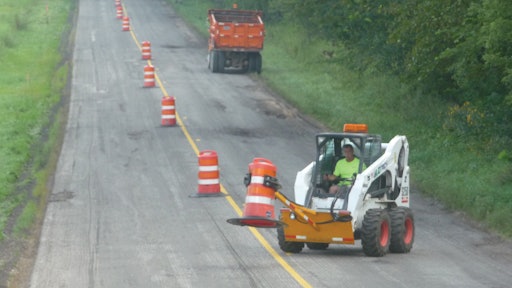 We at Rental just completed our first-annual Readers' Choice Awards, where we asked our readers to tell us about their overall favorite rental products. The response we received was amazing, far exceeding what we expected.
While putting that feature together, I spoke to dozens of rental professionals all over the country, and it was clear that everyone enjoys talking about the products they like. The excitement was contagious.
With that in mind, I've decided to periodically highlight one product out of the dozens of releases I receive weekly. These are not formal endorsements, mind you, as I have not in most cases actually used the equipment. My picks will be based on the information I receive and will come down to the product I think looks most like something our readers might consider useful in their fleet and want to know a little more about.
So with that, my pick today is the Barrel Picker Pro from MudTech. I just received information about this product and to me, it just looks like really good idea. This skid steer attachment moves traffic barrels in half the time it takes to do it mannually, and it reduces danger and stress for the operator. Watch their promo video to see how it works.
The Barrel Picker Pro features a universal mount so it can operate on any skid steer. The tool works on barrels with or without lights and easily transports on the machine, trailer, pickup or flatbed. And since it requires only one operator to get the job done, the Barrel Picker Pro can lower overall job cost for your customers, while reducing accidents and liability. To learn more, watch this video.
So there you have it, this is my pick for today's coolest rental product. Want more info? Just visit MudTech at www.mudtech.com
Stay tuned for more cool rental products in the coming weeks.