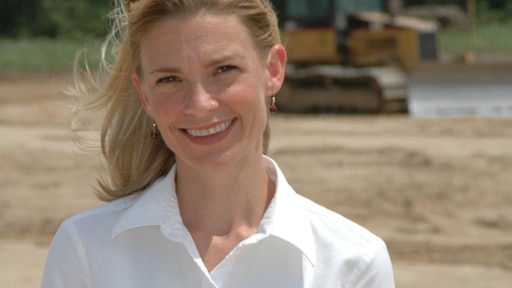 Ever wonder what the rental industry will look like in five years? How about 10? That concept was the subject of a recent discussion among leaders of the largest and most successful rental companies, who shared their opinions on everything from the extent of the market's shift toward renting vs. buying, to what customers will expect from their rental suppliers as our industry continues to evolve.
For answers to the question of rental market penetration, we only have to look at the financial performance of publicly held rental companies over the past year to see evidence that contractors are embracing the concept of rental more than ever. As United Rentals CEO Michael Kneeland pointed out, contractors are still nervous about the economy and view renting as a safer method of equipment acquisition than buying, plus credit remains tight. He stated rental currently enjoys market penetration in the high 40s, percentage-wise, and he believes, along with some of his peers, that there has been a secular shift toward rental which will continue its expansion with each subsequent economic recovery.
Not everyone agrees. NES Rentals CEO Andy Studdert, for example, is relatively new to the rental industry, bringing with him a unique perspective. "Core shifts in customer behavior are rare," he notes, pointing to examples from his past experience in the banking and airline industries. "I think we're in a reverse bubble. Customers are nervous, they won't commit capital, but I think in time they'll return to the rent/buy decision we've seen in the past."
He adds, "The industry will continue growing, but there will be a lot less structural shift. Enjoy it now, while it's going on."
Perhaps never before has the industry been in such a position of dynamic change, owing not only to unprecedented economic forces, but also due to social and technological trends which are altering the very fabric of our daily existence.
As industry leaders discussed what customers will expect from their rental suppliers going forward, several recurring themes became evident. Chief among them is technology. As Baby Boomers retire, handing the reigns over to Generation X and Y, it will become increasingly imperative for companies to advance technologically at every point of the rental transaction.
Sunbelt Rentals CEO Brendan Horgan said the goal is transactional ease for the customer. With that in mind, his company is moving toward a "single point of contact" model. 
Kneeland added that rental companies are evolving to become more than simply equipment suppliers to their customers. They will be partners. "We need to help the customer manage their overall equipment needs with the goal of increased efficiency and lower costs," he said. "We need to find a way to be indispensible to our customers."
Sunstate founder and President Mike Watts agreed, predicting that successful rental companies of the future will capitalize on providing services for their customers' owned fleets. They will provide safety inspections, service and more.
Ultimately, the customer wants uptime, and anything that supports that goal will be welcomed and then demanded. In the future, Studdert predicted rental companies will be "fighting over data, not iron." He said customers will expect more and more transactional and operational information, close monitoring of equipment so it can be maintained before failure occurs, and complete transparency between the customer and the rental company.
What does this mean to you?
So what if your company is not among the top 10, is not a giant corporation with abundant resources with which to capitalize on these emerging trends? What can you do to succeed in the future?
At the core of the discussion among these industry leaders are these ideas:
Take advantage of the secular shift toward renting over buying -- now. It's a cyclical shift that gets more dramatic with each economic recovery, but contractors will never stop buying equipment. Capitalize on the upturns when they come. Find ways to maximize the opportunities that currently exist in this market.
Complacency is fatal. To succeed moving forward, your company will need to embrace technology. It's not going away. If this is not really in your wheelhouse now, get to work because it will need to be very soon.
Become a partner to your customers in new ways. Make it easy for them to do business with you and become an indispensible resource for things like safety, training, service and asset management.
This is an exciting time to be in the rental industry. Take advantage of the opportunities that are out there. If you don't, your competition will.