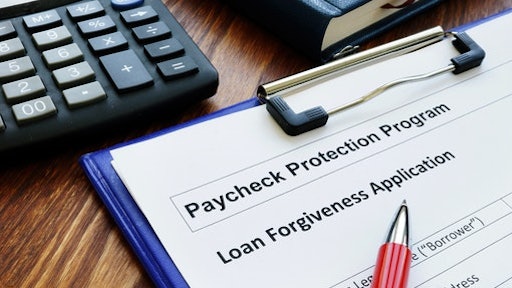 ©Vitalii Vodolazskyi – stock.adobe.com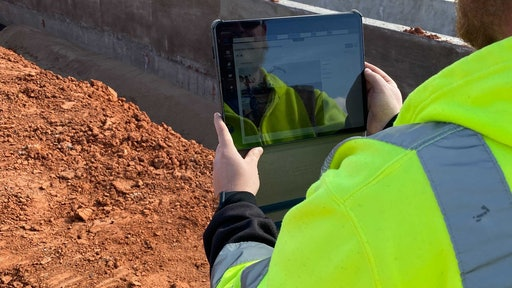 Project inspector at a State DOTHeadLight10. Mobile Technology Improves Jobsite Productivity
The construction industry has always been slow to adopt technology. While this may have been acceptable in the past, the increasing amount of challenges infrastructure projects are facing these days requires the use of advanced technologies to ensure both project accuracy and jobsite efficiency.
Si Katara, president and co-founder of HeadLight, started his company recognizing the challenges our industry faces to get work done and the old school mindset of how we go about doing it.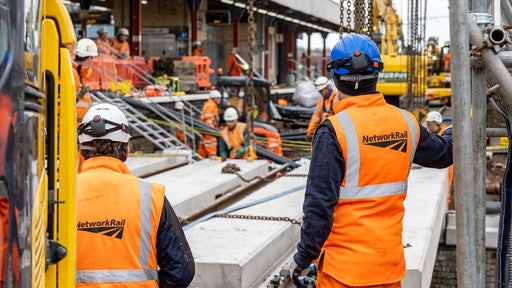 Warrington engineers replacing bridges at Warrington Bank Quay station.Network Rail9. Time-Lapse Video: Crews Complete Rail Bridge Replacement
Construction crews from J. Murphy & Sons Limited spent Easter weekend completing a railroad bridge replacement project at the Warrington Bank Quay railway station in the United Kingdom. The $4.8 million (£3.5 million) job is part of a larger Great North Rail Project. 
Adobe Stock/Kristina Blokhin8. Industry Groups Urge User-Based Fee to Pay for Infrastructure
In advance of surface transportation funding reauthorization needed later this year, industry groups have sent a coalition letter to Congress urging consideration of user-pay mechanisms for highway funding. Past practices of highway trust fund bailouts and an overly broad federal gas tax won't be a good match for what is already under-funded highway infrastructure the group says.
Dodge Data & Analytics7. Nonresidential Building Projects in Planning Index Rises to Highest Level Since Summer 2018
The Dodge Momentum Index, a measure of the first report for nonresidential building projects in planning, hit its highest level since the summer of 2018, climbing 1.7% higher in March to 151.4 (2000=100) vs. the revised February reading of 148.8. Year-over-year, the Index was up 11% in March 2021 compared to March 2020, when the construction industry was just beginning to feel the impacts of the COVID-19 pandemic.
Dodge Data & Analytics, which issues the monthly Index, attributes March's rise to an increase in institutional projects that entered the planning stage, after a similar gain for the sector in February.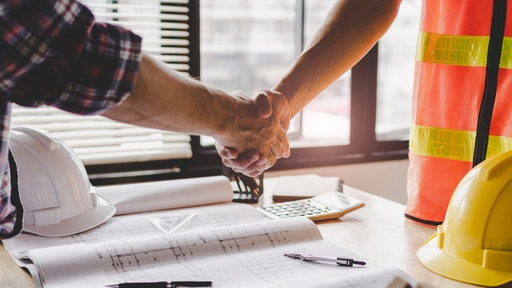 Adobe Stock Images | By Vittaya_256. Five Ways a Concrete Contractor Can Benefit with Temporary Concrete Workers
While it's vital to have full-time employees, fluctuations in demand for your construction services can make temporary labor a necessity. The gig economy is a major market force that has been accelerated by the COVID-19 pandemic. For example, GigSmart, a staffing platform servicing the construction industry, saw a 460% growth in demand for temporary, hourly work amongst COVID. Construction, food service, and warehouse businesses are currently hiring the greatest number of workers through such staffing platforms.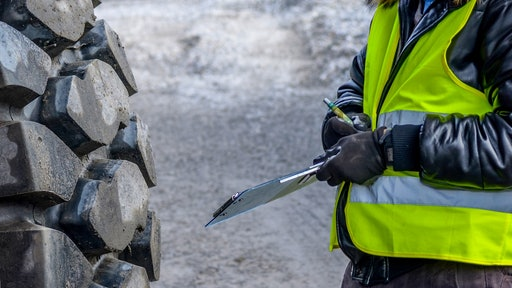 According to Pireo Torassa, field engineer, BKT Europe (pictured), wheel loader tires are are increasingly specific and high-tech products. It is the expert's task to successfully translate each company's requirements into selecting the optimal tire.BKT5. Select Wheel Loader Tires to Meet Jobsite Demands
Selecting the best wheel loader tire can have a dramatic impact on operating costs. "Two of the most common triggers for tire failure for wheel loaders result from mismanagement of tire maintenance, or choosing the wrong tire for the application," says Robby Hamby, director, Bridgestone OTR and Ag Product Programs. It's critical that the right tire type, rating and pattern are selected.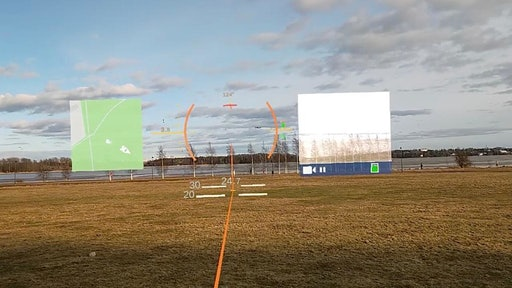 The software created by Anarky Labs through a collaboration with Flyby Guys, uses Microsoft HoloLens, allowing pilots to see telemetry data in the sky, rather than looking down at a screen.FlyBy Guys4. BVLOS DJI Drone Flight Could be Game Changer for Construction
Anarky Labs recently received a patent for its artificial reality (AR) guided drone software, to be used by DJI drones, according to Drone Life. The software allows DJI drones, the most popular and most affordable drones on the market, to utilize Beyond Visual Line of Sight (BVLOS) capabilities.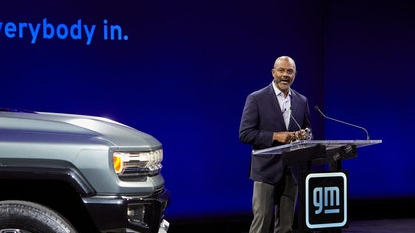 General Motors Executive Vice President Global Manufacturing Gerald Johnson address the gathering as GM announces Tuesday, April 6, 2021, the first-ever Chevrolet Silverado electric pickup and GMC HUMMER EV SUV will be built at GM's Factory ZERO Plant assembly plant in Detroit and Hamtramck, MI.General Motors3. GM Plans to Bring Electric Silverado to Market
GM's electric Chevrolet Silverado will not simply be a modified version of it's current internal combustion siblings. It will be built from the ground up to be an EV using the company's Ultium Platform. GM's EV strategy is to utilize a modular propulsion system and highly flexible global EV platform powered by proprietary Ultium batteries.
2. How to Use Chip Seals for Pavement Preservation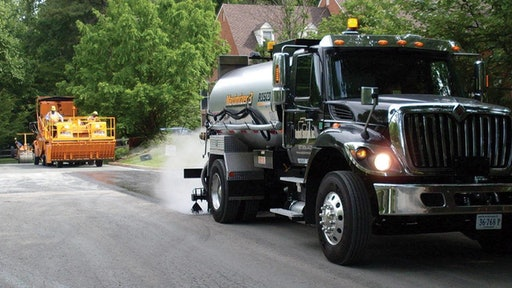 While chip seals can extend the life of certain pavements five to 10 years, they are not suited for all pavements; the existing structure should be sound with only minor surface defects as they are not appropriate for rutted, potholed, or severely distressed surfaces.
"Chip seals consist of spraying a layer of asphalt on a surface and then covering that binder with aggregate," Tomkins says. "However there are different designs to take in to consideration before completing the work."
1. How to Ensure All is Forgiven Under the Paycheck Protection Program
While you may have done nothing wrong, you still need to seek forgiveness or pay the price. At least, that's the case if you borrowed money from the Small Business Administration (SBA) and participated in the 24-week Paycheck Protection Program (PPP) designed to provide funding to keep workers employed.
It appears that contractors as a group were one of the largest industry segments to receive funds — $64 billion at last count. Consequently, you can expect SBA oversight to be somewhat more intensive with this group.