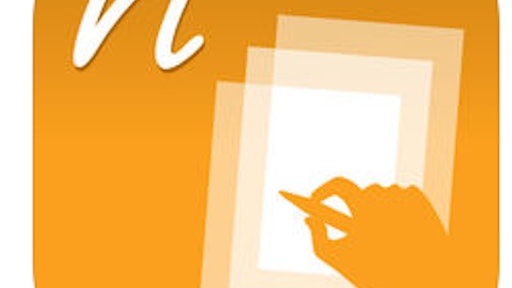 Mobile app: naturalForms
Developer: ExpeData, LLC
Cost: Subscription plans are $15 per month or $150 per year
Available on: Apple and Android devices
Eliminate paperwork and automate forms with naturalForms mobile app. This app helps streamline processes, improve productivity and reduce costs for mobile workforces. It is designed to automate the collection of form data, convert captured information into digital data and integrate digital data to backend systems.
Capture data for forms using handwriting, virtual keyboard, checkboxes, drop-down option lists, radio buttons, and date and time wheels. You can also capture electronic signatures and GPS coordinates. Customer information is processed in real-time and instantly available in a variety of file formats.
Captured information is immediately converted to digital data, verified for accuracy, validated with enterprise rules and available in standard file formats for integration. naturalForms can integrate with most backend systems as well as an easy integration with Zapier, according to ExpeData.
Collect pre-populated data which automatically passes in field values from the backend system at form creation. Additionally, users can capture and annotate photos, record voice memos, mark-up diagrams and create freehand drawings on forms.
Mandatory fields can be required and validation checks help ensure incoming data is accurate and complete. Forms are automatically reviewed and flags are immediately presented if a form is incomplete or does not adhere to your business rules.
Currently available for Apple and Android mobile devices, the developer will be releasing a Web forms solution in 2019 allowing customers to use either their mobile devices or a computer.
App features:
Use online or offline
Set up calculations between fields or across multiple pages of a form
Print and email forms directly from app or export a PDF to Dropbox
Use current PDFs to create mobile forms with free, online form designer tool
Set specific user access controls