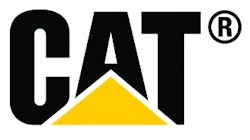 Caterpillar Logistics Inc., a wholly owned subsidiary of Caterpillar Inc. (NYSE: CAT), will add a new parts distribution center in San Luis Potosi, Mexico. The 500,000-sq.-ft. facility will employ up to 150 people and is expected to be operational mid-2013.
The capital city, San Luis Potosi, serves as an ideal location for a strategic logistics operation. Access to major airports and a rail hub is complemented by a major highway crossroads providing easy access to transportation routes between major cities in Mexico.
This investment represents the first of many aimed at enhancing parts distribution operations in Central and South America. The facility in Mexico will be the sixth new parts distribution center in the modernization plan and will join new facilities in Central California; Clayton, Ohio; Spokane, Wash.; Waco, Texas; and Dubai, UAE. The added facilities represent nearly four million square feet of increased capacity to the overall distribution network.
In addition to these new facilities, there are also capacity expansion projects underway at existing Cat Logistics facilities in Atlanta, Ga.; Grimbergen, Belgium; Melbourne, Australia; and Shanghai, China. All of these facilities are leveraging common systems and processes in addition to Service Parts Management (SPM), a global solution that replaces multiple legacy software systems supporting the Cat parts network.
"We are pleased to reach the next stage of our multiyear expansion, and this facility will further enable us to meet the significant growth in this region now and in the future," said Steve Larson, vice president of Caterpillar Inc., and chairman and president of Cat Logistics. "Our investments in state-of-the-art technology and processes have one purpose—ensuring that Caterpillar and Cat dealers support our customers' success better than anyone else," Larson added.
Caterpillar Logistics Inc. provides supply chain solutions and services to its parent company, Caterpillar Inc., and more than 50 other leading corporations throughout the world. Headquartered in Morton, Ill., Cat Logistics operates more than 108 offices and facilities in 23 countries on six continents. Cat Logistics, through its subsidiary Caterpillar Logistics Services LLC, provides its full service capabilities to companies in market sectors, which include automotive, industrial and aerospace service parts, consumer durables, technology, electronics and manufacturing logistics.
Companies in this article