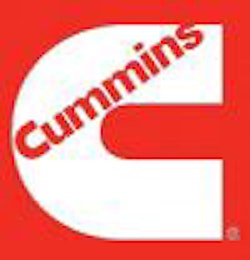 Cummins Cal Pacific LLC and Cummins West Inc. plan to merge into a single entity, Cummins Pacific LLC, effective Sept. 28, 2013. Cummins Pacific will serve California and Hawaii as exclusive distributor for Cummins Inc., the global power leader headquartered in Columbus, IN. The merger will provide a more streamlined Cummins service, sales and parts resource for the territory.
The new Cummins Pacific combines the territories of both Cummins West and Cummins Cal Pacific, bringing all 12 existing service centers under the new name. Service center locations will continue to provide the same level of sales, technical support and customer service during their regular business hours as the merger takes place.
Mark Yragui, president - Cummins Cal Pacific, will serve as president of Cummins Pacific. "It's exciting that employees of these two companies are coming under a single company to represent California and Hawaii. Our states are a focal point for clean-air initiatives and green energy. Our new company will allow us even greater focus on the application of Cummins products to this expanding market," said Yragui. "Building on the high standards already achieved by Cummins West and Cummins Cal Pacific to date will make this mission all the more achievable."
Cummins Pacific's management team will draw upon experience from both companies' leaders, combining best practices found at each of the companies in order to optimize business practices and systems for the new organization.