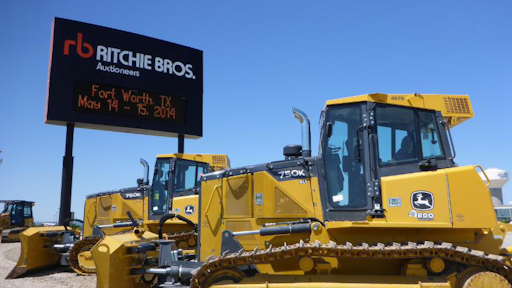 Ritchie Bros. Auctioneers, a global industrial auctioneer, will conduct a two-day unreserved public auction at its Fort Worth, TX, permanent auction site on May 14 to 15, 2014. More than 2,150 heavy equipment items and trucks are featured in the auction, with every item to be sold to the highest bidder regardless of price — without minimum bids or reserve prices. Bidders can participate in the Fort Worth auction in-person, online in real time at www.rbauction.com and by proxy.
"We have a lot of late model John Deere and Caterpillar construction equipment for sale — more than I have ever seen in my time with the company — at the upcoming May auction here in Fort Worth," said Adam Kawulok, Regional Sales Manager, Ritchie Bros. Auctioneers. "If time is of the essence, there is no better place to find equipment that is ready to be put to work."
The auction features more than 160 truck tractors, 80 hydraulic excavators, 60 wheel loaders, 60 loader backhoes, 55 dump trucks, 55 skid steer loaders, 45 crawler tractors, 25 motor graders and much more.
Specific equipment highlights from the Fort Worth auction include:
More than 10 - 2013 John Deere 210G LC hydraulic excavators
Eight 2013 John Deere 750K XLT crawler tractors
Four 2011 Caterpillar 420EIT 4x4 loader backhoes
Two 2012 Caterpillar 320DL hydraulic excavators
Two 2012 Caterpillar 336EL hydraulic excavators
For more information, including how to register and bid, visit rbauction.com. Interested buyers can come to the auction site to inspect, test and compare items ahead of the auction.
Video: Aerial video flyover of equipment selling at the upcoming Ritchie Bros. Fort Worth, TX unreserved auction