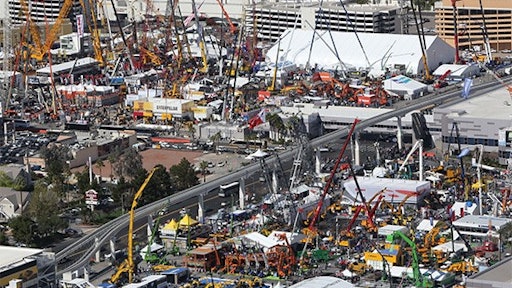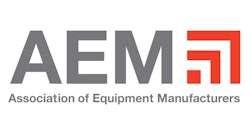 CONEXPO-CON/AGG has been named the No. 1 exhibition of any industry in the United States in the annual Gold 100 list of top trade shows. The prestigious Gold 100 award is presented by Trade Show Executive magazine and is based on exhibit space. The 2014 CONEXPO-CON/AGG show earned the honor for its size of 2.35 million net square feet.
CONEXPO-CON/AGG is the international gathering place every three years for the construction-related industries, showcasing the latest equipment and product innovations and attracting exhibitors and attendees from all industry segments around the world. The next exhibition will be March 7-11, 2017, at the Las Vegas Convention Center in Las Vegas, NV.
"CONEXPO-CON/AGG is the No. 1 destination not only in size but also in value, ROI and industry importance. This is a result of our focus on being run by and for the benefit of industry. The satisfaction of our attendees and exhibitors and return on investment for all stakeholders are our measures of success," said Megan Tanel, show director for the 2014 exposition and vice president exhibitions and events for the Association of Equipment Manufacturers (AEM).
Tanel accepted the honor on behalf of AEM and CONEXPO-CON/AGG at the recent Gold 100 Awards & Summit event. She also participated in the event's Power Lunch segment in her role as 2015 president of IAEE, International Association of Exhibitions & Events, interviewing speaker Hervé Sedky, Regional President of Reed Exhibitions, Americas.
For the latest show information, visit www.conexpoconagg.com. You can also follow CONEXPO-CON/AGG @conexpoconagg and facebook.com/conexpoconagg.