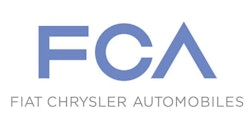 Chrysler Group LLC announces the launch of a commercial vehicles website for small business owners and a unique vehicle giveaway contest.
Thie new website is designed especially for the small business owner that requires up to 10 vehicles for day-to-day business use. It was designed with total cost of ownership in mind, with a built-in vehicle selection slider, allowing the business owner to quickly compare vehicles based on fuel economy, cargo space, towing, passenger capacity and more. It includes a variety of shopping tools that enables the small business owner to easily build and price a vehicle, search new inventory, schedule a test drive, and find the nearest dealer.
The website also features "The Working Blog" where small business owners can turn to for feature stories and interviews from influential business owners and subject matter experts on a wide range of business-related topics. The blog also will provide the latest product news from Chrysler Small Business/BusinessLink, tips on how to pick the perfect vehicle, and tricks on how to customize a vehicle to meet the unique needs of any business.
While small businesses come in all shapes and sizes, business owners have in common an incredible drive to succeed. Starting today, eligible small business owners can submit their success stories to Chrysler Small Business/BusinessLink in the "Declare Your Business Drive" contest for a chance to win and select a prize consisting of one of a 2012 Jeep Patriot, Chrysler 200, Dodge Journey, Ram 1500 Tradesman, or Ram Cargo Van. Entry forms and official contest rules are at DeclareYourDrive.ChryslerCommercialVehicles.com.
The "Declare Your Business Drive" contest is open to eligible small business owners who already own Chrysler Group vehicles and those who want to own Chrysler Group vehicles. Small business owners that already own a Chrysler Group vehicle must describe in 1,000 words or less how they use it to drive their business and why they want another one. Small business owners who do not own a Chrysler Group vehicle describe their business and why they need a new Chrysler Group car or truck. Eligible entries will be posted on the contest website where the public will vote for their favorite essays.
Businesses that enter the contest can help themselves by sharing their stories via email, Facebook and Twitter, rallying their friends, family, and other local businesses to vote for their stories. Public voting will determine five finalists in each category, and a panel of judges will determine the two grand prize winners. The names of the winners will be posted on the contest website on or about Aug. 1, 2012.