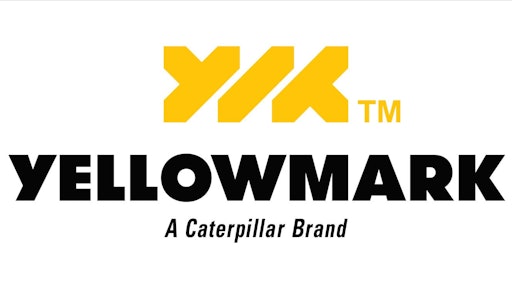 Caterpillar launched a new value parts brand – Yellowmark – and new repair pricing in an effort to add more price-sensitive buyers to the ranks of Peoria's existing customers.
The value proposition with which Caterpillar defends its leadership among construction equipment makers has been delivering machines and support to achieve the lowest cost over their design life. There are other values – distribution excellence, perhaps most notably – but most arose to ensure Cat machines work hard and last a long time so that they eventually produce each unit of work at low cost.
A corollary arising from product-quality and distribution success is that Caterpillar's prices tend to be high. But the company has apparently decided that the global market for its premium value proposition is too limiting.
[VIDEO] Caterpillar Creates a Value Parts Brand to Woo a Wider Range of Customers
"As we study the market, look at changing customer dynamics – shortening business cycles, more volatility – we have a large segment of Caterpillar equipment owners that are making more short-term decisions," explains Andrew Ryan, program manager with Caterpillar's Global Aftermarket Marketing group. "Customers have a high degree of confidence in our products; love the insights, capabilities, service they get from our dealers; understand the value of genuine Cat parts; understand the story about long-term return on investment.
"They understand cost per hour, but for a multitude of reasons it doesn't always fit their business model. This group of customers is focused on short-term optimization of transactions vs. long-term optimization of equipment lifecycle and return on investment.
"And we need a different way to connect with those customers to more effectively deliver the value that they're looking for," Ryan says. "That's where Yellowmark comes in."
Caterpillar is developing Yellowmark parts offerings – positioning them as "reliable, value-priced parts, conveniently available from their local Cat dealer" – with suppliers to support the small- and medium-sized equipment under its Construction Industries umbrella. Ryan says the first product will be a motor grader cutting edge, and expects to introduce drive-train, hydraulic-system and engine parts through 2018, with undercarriage and ground engaging tools in 2019.
Caterpillar engineers will scrupulously pursue the same fit and function parameters as Cat-branded parts for Yellowmark offerings, but lower their expectations for salvage and reuse characteristics of the parts. Yellowmark parts won't have a value in Caterpillar's reman core-exchange program.
"We're looking to be priced head-on with leading aftermarket suppliers," says Ryan.
"Many of our Building Construction Products and Global Construction & Infrastructure equipment customers have given us feedback that their operations need more options on repair and replacement parts as they seek the right balance between convenience and reliability at a lower cost, especially for older equipment," says Nigel Lewis, Caterpillar chief marketing officer and vice president.
Cost will inevitably be a significant factor in the success or failure of the Yellowmark effort. Caterpillar has no intention of abandoning its premium-product legacy – Cat branded parts and premium service are not supposed to change. With Caterpillar dealers making the final decisions about transaction prices, it will be worth watching how consistently competitive Yellowmark parts will be against established aftermarket price warriors.
[VIDEO] Caterpillar Aims to Get Competitive with Fixed Repair-Option Pricing
Companies in this article