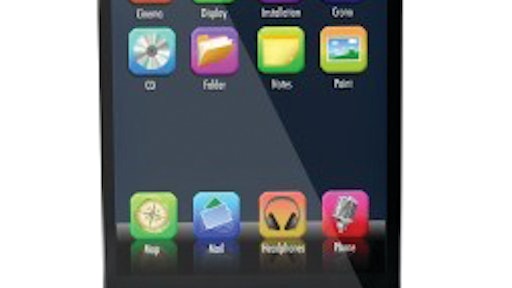 Mobile applications are everywhere. This isn't the first blog I've written about mobile apps. It seems that their use on the construction jobsite is becoming more widespread and useful. I recently sat in on Engineering News-Record webinar about mobile apps in construction and heard some interesting insights.
The first thing I heard on the webinar is that mobile devices are one of the three hottest trends in the construction industry. Why? According to The Nielsen Company Q1 2011 Mobile Connected Device Report, smart connected devices are hot because:
Easy to carry
Have an ease of interface/OS
Fast start up/off
Convenient
Size
Can use in multiple locations
Fast speed
Users like the device features
Lightweight
Another study from Fiatech - User Acceptance of Mobile IT Phase II Report, March 2012 - took a look at the business benefits of mobile devices. According to the study and Lance Tressler, manager of product management for Meridian Systems, the main benefits businesses highlight are:
Increased efficiency
Work freedom and flexibility
Enhanced project communication and collaboration
What does this mean for the construction industry? Well, first off, it means that more business managers and employees have, are and can use mobile devices on a jobsite for business. Many contractors are using (or building their own) apps for project management. One benefit of project management mobile apps is reducing the amount of paper needed on a job - especially drawings. Plus, the ability for multiple people on the jobsite and in the office to access important and updated project info is a huge benefit.
There are so many available mobile apps for the construction industry that construction business owners can probably find an app for any aspect of a job or business management that they might need. If not, contractors can consider building their own app if necessary. We'll take a look at the benefits and challenges of buying versus building your own mobile app in a future blog.
What are your thoughts on mobile apps for the construction industry? Are you using them? Are you finding business benefits from them? Leave a comment below, and share your stories with FCP.