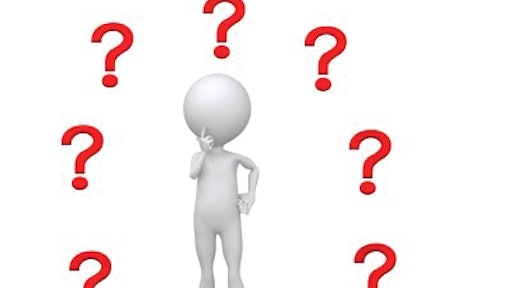 I recently posted an article on FCP by author John Graham on how to prevent a crisis from affecting your construction business. Graham, a marketing and sales consultant and business writer says "the best way to avoid crises is to head them off before they take their toll". 
Basically, ask yourself "what if" and then follow through with a plan to prevent or solve the "what if" - no matter how unthinkable a situation might seem.
While there could be an endless amount of "what if" questions for each individual business, Graham suggests 12 questions to start with.
What if we outlive our value?
What if we drag our feet with technology?
What if a new competitor moves in on us?
What if we lose a major supplier?
What if we don't know what we don't know?
What if a key person leaves?
What if our market changes?
What if we have a serious problem that impacts our customers?
What if marketing and sales don't get along?
What if your largest customer leaves?
What if we drop the ball or mess up a customer's order?
What if we get a negative online business review?
Read Graham's full article, "Stop Business Crises Before They Create Havoc" for more information on each "what if". Then think about what other crisis situations your construction company could encounter and plan for how your business will handle it.
Do you have any "what if" questions construction contractors should consider? Have you had to deal with any "unthinkable situations"? How did you handle these crises? Share your opinions and experiences with us in the comments box below.