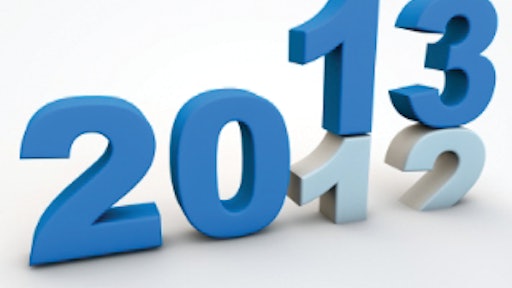 While the end of the year can be very hectic, and planning for the next year can be clouded by uncertainty, business owners should take some time each December to review the previous year and prepare for the future.
Bill McBean, author of The Facts of Business Life: What Every Successful Business Owner Knows That You Don't, suggests eight "must dos" every business owner should evaluate and complete each December to set themselves up for success the following year.
Hold a 2012 post-mortem. Analyze how you've been as a leader. Ask yourself what your business can do better, and define the leadership skills needed to move your business forward.
Do a top-to-bottom walk-through of your systems and procedures. What is working and what isn't?
Pinpoint your best customers and give them a heartfelt end-of-the-year thank you. Customers are one of your business's most important assets. Enrich these relationships and find ways to created added value for your VIP customers.
Don't neglect your other big "asset": employees. Show employees you recognize and appreciate their contributions.
Review your marketing campaign. Does your current marketing make sense? Look at marketing as an investment and find what will work best for your business.
Meet with your accountant, your attorney, and other key advisers. Use these advisers to help you make smart decisions. They may know things you don't about your industry and the business world in general.
Kick off a cost-cutting, gross-profit-building mission. Look for smart ways to save money and build a cash cushion.
Set some realistic goals for next year. Push your aggression factor and aim high. Adapt a warrior mentality and continue to push the market to be successful.
Read McBean's explanations of these "must dos" and tips in his full article, "8 End-of-Year Must-Dos for Business Owners".