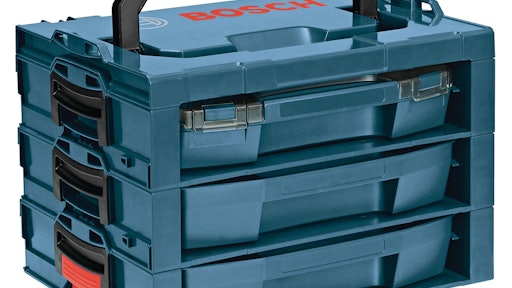 Continuing the countdown of The 12 Days of Christmas Construction Style...
On the sixth day of Christmas... gift #6 Bosch's Click & Go System with L-Rack
Store your tools in Bosch's Click & Go storage system. The L-Rack features single-click stacking and can be used with L-Boxxes to create additional storage. The system is available in individual pieces or as a standalone system which comes with one thin tray, two drawers, three L-Rack shelves and one carry handle.