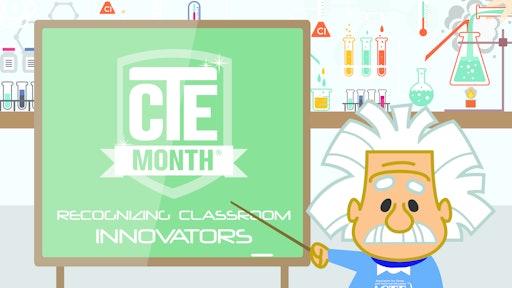 With all the talk of the labor shortage and the importance of training the next generation of skilled workers to fill those gaps, it's appropriate that February is Career and Technical Education Month. The month-long celebration is meant to raise awareness of the crucial role career and technical education play in readying employees for workforce competitiveness and the nation for economic success. CTE month also hopes to shine a light on CTE community members' achievements and accomplishments nationwide.
Industry groups such as Build Your Future and NCCER are helping support CTE Month along with the Association for Career and Technical Education (ACTE).
Find out more about what ACTE is doing for CTE Month 2015 and how you can get involved locally.
Blog: How the Industry Can Recruit and Train the Next Generation of Construction Workers