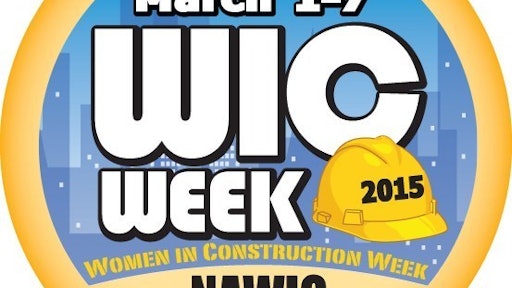 Next week the National Association of Women in Construction (NAWIC) is celebrating the 2015 Women in Construction week. The week-long event highlights women as a visible component of the construction industry as well as provides an opportunity for the association and its local chapters to raise awareness of the opportunities available for women in the construction industry.
NAWIC chapters across the nation will celebrate the week with a variety of activities and opportunities to give back to their communities. Many NAWIC chapters will be holding blood drives during the week. Community service projects, jobsite tours, membership drives, children's activities, hands-on workshops, fundraisers and school programs are some of the ways local chapters will observe Women in Construction week.
Are you doing anything special to celebrate Women in Construction Week? Let us know in the comments below.