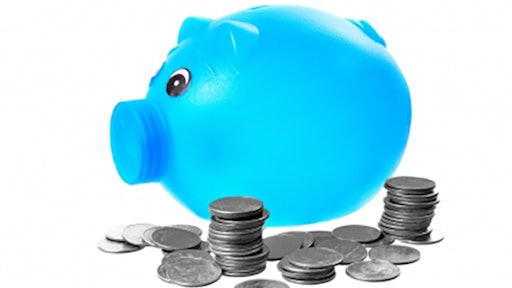 We need to grow the construction workforce, and recruiting and hiring recent college grads is a great option. However, construction business owners do need to be aware of the federal and state laws governing student loan debt and wage garnishment orders. Contractors may be liable for employees' student loan debt.
Students are graduating college with larger amounts of student loan debt than ever before. According to The College Board, the average price of attending a public four-year school has increased 225% while attending a private four-year college has increased 146% on an inflation-adjusted scale. According to the Department of Education, collecting on student loan debt through garnishment has increased 40% since 2006.
The Department of Labor defines wage garnishment as "any legal or equitable procedure through which some portion of a person's earnings is required to be withheld by an employer for the payment of debt."
Many smaller businesses and contractors may not have adequate compliance resources when it comes to federal and state garnishment legislations.
According to Jason Erb, Director of Strategic Alliances for Small Business at CT, a company that provides registered agent services to businesses nationwide, garnishment orders to collect on this debt are typically delivered to businesses via service of process to their "Registered Agent." All LLCs, S Corporations and C Corporations are required to have a registered agent - a qualifying third party who keeps the business apprised of filing and compliance deadlines and receives state and legal documents, relaying them promptly to the business. Sole proprietors, however, are not required to have a registered agent.
Under federal law as well as many state laws, employers who do not comply with garnishment orders (in some instances, after only 20 days), can be sued for the amount owed. Employers may also have to pay interest, attorney fees, be held in contempt of court and in rare instances, even risk jail time.
Federal law allows creditors who own student loans guaranteed by the federal government to garnish up to 15% of an employee's disposable income, or after-tax income. Employers must garnish this money and then remit the funds to the appropriate creditor.
According to Erb, businesses most often run afoul of garnishment orders if:
They are sole proprietors who must understand and stay on top of the paperwork themselves
They use a registered agent such as an individual who retires, moves offices or simply is not well equipped to stay on top of the paperwork
They receive a garnishment order but assume they don't have to reply because, for example, the employee is no longer with the company (employers must still respond to garnishment orders even if the employee is no longer at the company)
The Consumer Credit Protection Act (CCPA) prohibits an employer from firing an employee whose earnings are subject to garnishment for any one debt. However, the CCPA does not prohibit discharging employees whose earnings are separately garnished for two or more debts.
Contractors should not refrain from hiring recent college grads because they may have student loan debt. But as a construction contractor and business owner you need to be aware of what legal responsibility you might have if your employees fail to pay that student loan depth. 
Have you had any issues with wage garnishment for student loan debt?
Do you have tips on how contractors should handle student loan debt wage garnishment issues?
Share your thoughts in the comments section below.