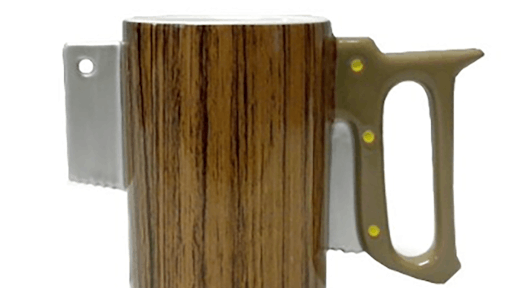 Continuing the countdown of the 12 Days of Construction Christmas 2015...
On the ninth day of Christmas... gift #9 ceramic saw coffee mug
Add a little humor to your morning coffee with this ceramic saw coffee mug. The mug looks like a wood log while the handle is designed to look like a saw cutting through the log.
The 4.5-inch-tall mug can hold up to 1.5 cups of liquid refreshment.