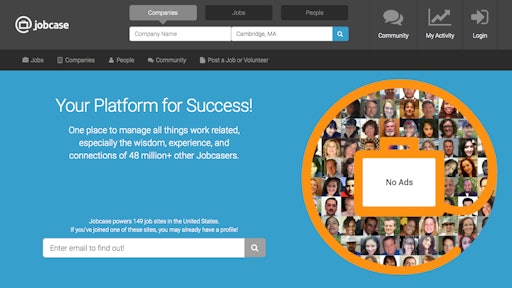 Jobcase.com is a networking site designed to reach a large, often overlooked segment of the U.S. labor market. While LinkedIn is an option for construction industry workers to network, Jobcase.com is specifically designed for industries such as construction to help individuals find jobs, build skills and support fellow laborers in similar situations.
Networking is one of the best ways to find a job, but more professional networking sites tend to focus more on a resume of work history instead of a skills resume.
Fred Goff launched Jobcase as an alternative to LinkedIn in 2015. The free networking site now has 48 million members. According to Jobcase.com, the site's mission is to "connect the world's workforce to empower them in their vocational, professional and volunteering pursuits."
According to Goff, Jobcase provides a great opportunity to look for jobs, but he wants the site to be much more than just job listings. Goff hopes Jobcase can become a community for the 70% of U.S. adults without four-year college degrees.
According to an article from the Boston Globe, Jobcase members are using the site as a resource for advice on interviewing, navigating the hiring process, support after disappointments or just sharing experiences that others may benefit from.
For those working in — or looking to work in the construction industry — this could be a great resource.
And for those construction companies looking to hire, it could be an even more valuable resource. 
Jobcase.com is a great place to find workers looking for careers in areas such as construction. Companies can even advertise job openings on the site. If you're looking to hire — and with all the talk of labor shortage many construction companies are trying to find where the next pipeline of laborers will come from — Jobcase.com may just be the up and coming go-to source.
What do you think? 
As a construction industry worker do you see a benefit in a professional networking site geared toward the service industries?
As a construction business owner will you use Jobcase.com as a new pipeline to fill open positions?
Share your thoughts in the comments section below.