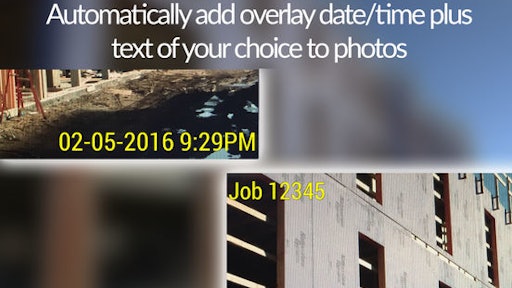 Mobile app: jobPix
Developer: Essare LLC
Cost: $2.99
Available on: Apple and Android devices
Designed by construction industry professionals, jobPix is a camera and phone app to help take photos on the job.
The big question is, how is it different from using your phone's built-in camera? The jobPix app keeps your work photos separate from personal photos on your phone. Plus, jobPix photos are overlaid with a date and time stamp and optional text of your choosing. 
App features:
Send photos via email
Automatically groups photos you want to send into as few emails as possible
Configure maximum email size and photo size within the app
Keeps track of what photos have and haven't been sent