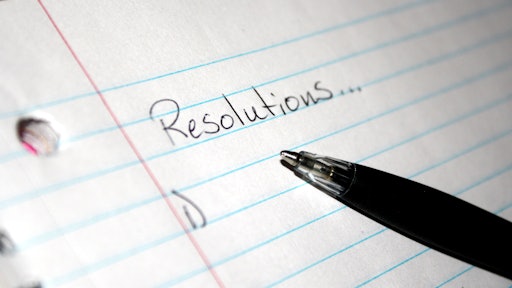 Google Images
Hard to believe we're already halfway over with the first month of 2018! So did you make any new year's resolutions for yourself or your construction company? If you did, hopefully you chose resolutions that are attainable. Sometimes we get lofty ideas of what we'd love to do in the new year but due to many factors, those plans are never reached — or worse, never even started.
If you haven't made any new year's resolutions, or are realizing that the ones you did make may not be attainable, ForConstructionPros has got you covered. After browsing the Internet for resolutions for construction contractors and businesses, we've put together the following list. These resolutions may not be huge or flashy, but they should certainly be attainable and beneficial to your company for 2018 and beyond.
Help bring new talent to the industry

Try new technology; or get up to date with industry technology

Focus on safety

Set realistic, positive goals

Treat your employees well

Pursue advanced education

Enhance staff training

Improve/increase communication in your company and with your customers

Get involved in community outreach

Explore/implement more green or lean construction practices

Do one thing you've been afraid to do or start one thing you've always planned to start but never have
All of these are great resolutions for construction contractors, and choosing even just one can easily have a positive impact on your company, your company culture and even possibly your bottom line. And many of the resolutions on this list can be implemented right away.
What resolutions did you make for your construction company for 2018? Share yours with ForConstructionPros in the comments below.