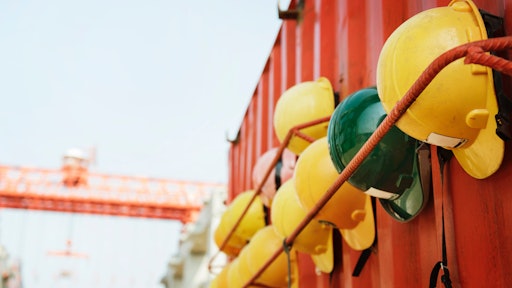 Pexels
How can we get today's students interested in being the construction workforce of the future? That's the million dollar question, and there's been lots of companies and associations trying to answer that question. One company, on the electrical trade side, may have come up with a new option that might work. Encore Electric, based in Lakewood, CO, has created a mobile escape room targeted to high school students.
Escape rooms seem to be gaining in popularity, and the thought of applying that to the trades to generate more interest is quite a novel idea. We know the younger generation has grown up in a completely different world compared to those who have been established in their careers for quite some time now. Students are constantly connected to technology. Their hands-on opportunities have not been as plentiful.
Lots of changes have been made in the industry to adapt to this younger generation. For example, joystick controls are becoming more popular and prominent on construction equipment. Much of the younger generation is comfortable and familiar with using joystick controls for video gaming. Speaking of video games, that's been one way some in the industry have experimented with recruiting and training the next generation of construction workers.
Read next: Can a Video Game Help Recruit the Next Generation of Construction Workers?
Let's get back to Encore Electric's mobile escape room. Encore's escape room offers students an opportunity to learn about electrical design technology, how electricity works and what it's like to be an electrician. "The point is to make students comfortable while simultaneously sparking their curiosity," said David Scott, director of Human Resources for Encore Electric.
Before entering the mobile escape room, students explore a virtual model of the room to entice them to explore further. Encore's escape room features four timed challenges including wiring an outlet, LED lamp, fan and three-way switch. Encore hopes that through this escape room and "gamification" students will find learning about electricity memorable and engaging and, ultimately, encourage students to enter a career in the electrical trade.

How can this work for construction?

What I like about this idea is that it plays off of something popular in today's culture while offering a hands-on opportunity that engages the participant. Video games could do this, but it's a lot harder to zone out and just "play" an escape room game compared to a video game.
I think there could be so many opportunities for a construction-related escape room. There are so many different tasks that could be used from jobsite work to equipment operation or construction technology and more.
This wouldn't be a simple escape room to put together. It would probably take some input and collaboration from others in the construction industry and the escape room realm. But think of the opportunity it could present and the benefit it might bring for recruiting to the industry.
Plus, the mobile nature of Encore's escape room allows the company to bring the experience to students rather than relying on students coming to them.

I think this could be a great opportunity for the construction industry, and I would love to see a contractor or construction association take up the reigns and adapt it for our industry. The first step is to expose the students to the industry and spark an interest. Sure, we can visit schools and colleges and give talks. Sure we can try video games. Sure we can experiment with hundreds of other ideas; but a mobile construction escape room — that already sounds pretty enticing!

What do you think? Do you think a mobile construction-themed escape room would help in recruiting strategies?
If you did create a mobile construction escape room, what kinds of challenges would you include in your escape room?
We want to hear your thoughts and ideas. Connect with us and share your thoughts and comments on ForConstructionPros.com's Facebook, Twitter and LinkedIn or email me at khegeman@acbusinessmedia.com.
Did you like this blog? Read more Construction Toolbox blog posts on ForConstructionPros.com.