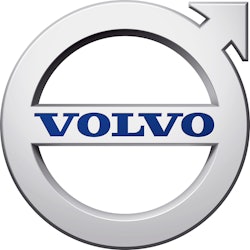 Volvo Construction Equipment (Volvo CE) has teamed up with its customer Skanska Sweden, the Swedish Energy Agency and two Swedish universities – Linköpings universitet and Mälardalens högskola – to collaborate on a SEK 203 million ($24.4 million USD) project that will see the company develop a range of solutions that benefit customers and the environment.The new technology is connected to electromobility, which has the potential to transform the construction equipment industry.
Volvo CE has been working on the technologies that will be applied in this project for some time now. It will continue to develop the concepts in-house before Skanska Sweden incorporates the machines into its operations in 2017, in order to prove the technology is viable for the industry. The project aims to deliver significant reductions in fuel consumption, emissions and total cost of ownership while also improving productivity.
"This project involves creating new concepts which are part of our long-term future vision," says Anders P. Larsson, executive vice president of Volvo CE's Technology function. "The work that we'll do over the next few years has the potential to change the entire construction industry."
The Swedish Energy Agency is a government agency for national energy policy issues. It works for the use of renewable energy, improved technologies, a smarter end-use of energy and the mitigation of climate change.
"This type of cooperation between Volvo CE, its customers, the government and academic partners allows us to invest in new technologies and explore solutions that are both relevant for our customer base and address future challenges," says Larsson. "We are proud and grateful to have received this funding and are excited to start work on this future-oriented project."
The initiative is jointly funded. Volvo CE is investing SEK 129 million, the Swedish Energy Agency is providing SEK 65 million (it has awarded SEK 59 million to Volvo CE; SEK 5 million to Linköpings universitet; and SEK 1 million to Mälardalens högskola) and Skanska Sweden is contributing SEK 9 million. The project is due to be completed in 2018.