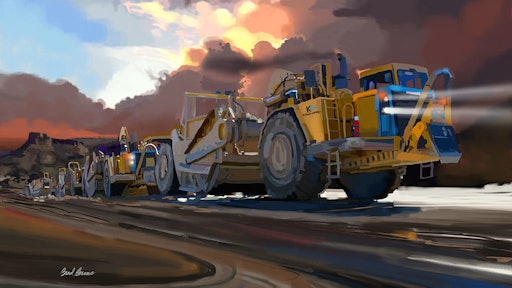 To most outsiders construction is dirty, loud, a nuisance and just not a favorite among the general public. But, to those who work in the construction industry, construction is a way of life, a career, a source of income, an adventure and to some even beautiful.
For artist Brad Burns, the beauty of construction is is main focus. Burns' art features equipment, construction crews and construction jobsites. Burns has a gallery of over 300 construction-themed paintings and also creates custom art collections.
Burns' fine art offers a unique look at the beauty some of us just don't see in construction. His art offers a realistic and surreal look at everyday construction all around us.
If you're looking for some inspiration artwork for the office or home, or considering custom artwork just for your construction business, Brad Burns might be an artist worth contacting.
What do you think? Do you like Burns' take on construction artwork?