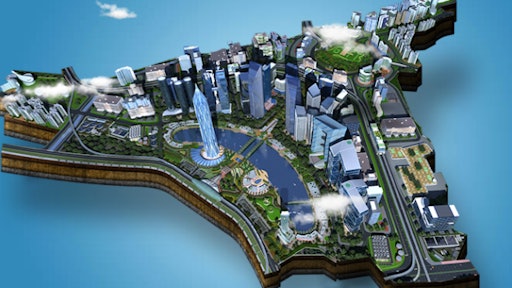 Despite the labor shortage, political gridlock, lack of funding and a multitude of other factors hanging over the construction industry there is still construction being done. And while there's always arguments and those that may balk at the cost of construction, the fact is that many of these construction projects will have a positive effect on not only the local communities but on the economies and the countries they are built in as well. At least, that's the hope, especially when it comes to the mega construction projects.
And despite all these negative factors that seem to be holding the dark cloud over construction, there have been several mega construction projects dreamed up, started or recently completed that look to have long-lasting, positive effects over the next decade and beyond.
Earlier this year, Fircroft — a global workforce solutions provider to the technical engineering sectors — created a list of some of the most important mega construction projects in the world. The company highlighted 15 mega construction projects in various stages of construction. The list includes:
What do you think of Fircrof's list? Personally, I'm intrigued by the Khazar Islands project. The project includes building 41 individual islands and the tallest building in the world. Tackling the construction of 41 artificial islands seems like a pretty crazy task!
Do you think Fircrof left off any important mega construction projects?
Share your thoughts and comments with ForConstructionPros.com