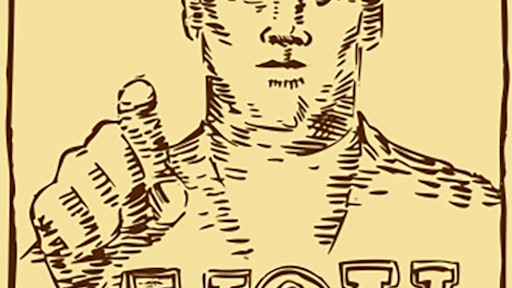 freedigitalphotos.net
We all know there is a labor shortage in the construction industry. It's been an issue for years, and the industry as a whole has continued to struggle to find a successful way to bring more workers into our labor market.
If you didn't know, October is Careers in Construction Month. Spearheaded by NCCER's Build Your Future initiative, Careers in Construction Month "is an annual month designated to increase public awareness and appreciation of construction craft professionals and the entire construction workforce. During this month, employers, associations and schools are encouraged to conduct job fairs, panel discussions and local community events to inform students of the vast employment opportunities in construction," according to Build Your Future (BYF).
BYF's goal is to shift negative public perception about the construction industry and careers in construction and provide a path for individuals to become craft professionals.
So how can you get involved? There are many opportunities. The biggest is requesting that your state officially proclaim October as Careers in Construction Month. As of the beginning of August, Alabama, Tennessee and Connecticut have officially proclaimed October as Careers in Construction Month. Ten other states have filed a proclamation including:
Alaska
California
Oregon
Nevada
Texas
South Dakota
Ohio
Virginia
Florida
Massachusetts
If you'd like to help your state make an official proclamation, BYF has some resources to help you reach out to your state officials.
There are many other ways to get involved in Careers in Construction Month as well. The biggest thing is to reach out to your local community — raise awareness and get the community involved. Speak on your local television channels or radio stations. See if you can work with your local schools and community colleges to come in and speak to the students. Or, if you will be hosting an event, talk to the local schools and businesses to see if they can post or hand out flyers for your event.
Want to host an activity but not sure what to do? Here are a few suggestions.
Open your jobsite. Host a field trip to one of your construction jobsites. Take students on a tour of the site and discuss with them the multiple opportunities and careers construction can provide. Remember to teach them that it's not just construction laborers the industry needs.
Lead a walk and learn. Here is another event to coordinate with local schools. Lead a walk to school to get kids thinking and talking about the built environment. Explain the different types of jobs involved in building and how those jobs affect the lives of those living in the community and how it affects their lives now.
Host a booth or event at a local shopping center. Set up a recruitment table with information about your company and the construction industry.
Host a parent night. This is one I haven't heard of, and something that could be very beneficial. Host a night just for parents to explore the opportunities available to students in the construction industry. Many students don't consider construction jobs because their parents have portrayed those jobs in a negative light. Here's your opportunity to try to re-educate those parents. While this is a great idea, the challenge may be getting those parents through the door. You'll have to think of creative ways to interest the parents. If they see construction jobs in a negative light they likely won't want to spend any time learning about the industry. But if you can find a good hook maybe you can reel them in.
Organize a construction treasure hunt. This is a pretty neat idea as well. Create a prearranged course around the school or community. Students search for answers to questions about the build environment. Make sure to have some fun prizes for the winners.

Guest lecture at a local school or community college. While this idea may not be as fun as some of the others, it is still a great way to reach out to students.

If you're planning a community event, BYF offers guides to help you plan, promote and succeed, including the following eight steps:
Set objectives
Choose you audience
Assign tasks
Plan activities
Publicize
Gather materials
Double check
Evaluate

Don't forget to recognize your current workers

While the main goal for Careers in Construction Month is to promote careers in the construction industry, it is also a perfect time to recognize your hard workers currently in the construction industry. The benefits of recognition are many. First, it makes your employees happy. They feel good when the boss recognizes their hard work. When they feel good about their job they may want to work even harder knowing they are valued.
Another benefit of recognizing your employees is that you can publicize it. Maybe you have an employee who has worked for your company for a long time. Send a brief article to your local newspaper recognizing that employee and his or her achievements. And don't forget to include a picture (and sneak your company logo in that picture somewhere). In addition to the local newspaper, share your employee's achievements online through social media.
Here are just a few ways you can recognize the work your currently employees are doing:
Plaques/certificates
Personalized items such as hard hats, shirts, mugs, etc. with the company logo
Company-wide luncheon or picnic; or take individual workers out to lunch
Recognize an employee of the year
Construction employee appreciate t-shirts or hard hat decals

Are you getting involved?
With only a few weeks until October, does your company have plans to get involved in Careers in Construction Month? Has your company hosted Careers in Construction Month events before?
We would love to hear how your company plans to get involved in the initiative and any innovative or successful events you've held to promote careers in construction.
Please share your thoughts and events with ForConstructionPros.com.