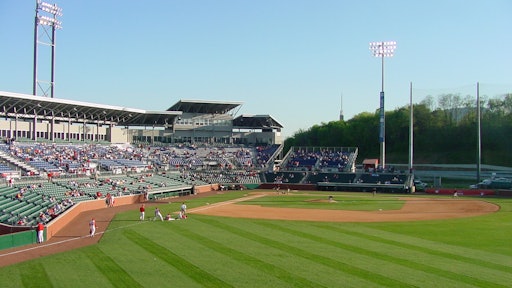 I love it when I come across articles with visions of buildings that could have been. So when I came across an article about unbuilt baseball stadiums that could have been, I was intrigued. Sports stadium construction just keeps getting bigger and bigger, and each new stadium seems determined to out-do the last.
It's interesting to look at the renderings in this designboom article because many of these early stadium proposals would definitely have looked out of place at the time but been commonplace in today's sports stadium environment.
For instance, a 1956 proposal to build a domed stadium for the then Brooklyn Dodgers would have been the first domed stadium in the world. The rendering makes it look very progressive, which it would have been. But as a Milwaukee Brewers fan who has been able to enjoy the benefits of a stadium with a roof, I always wonder why all baseball stadiums aren't built with retractable roofs now a days.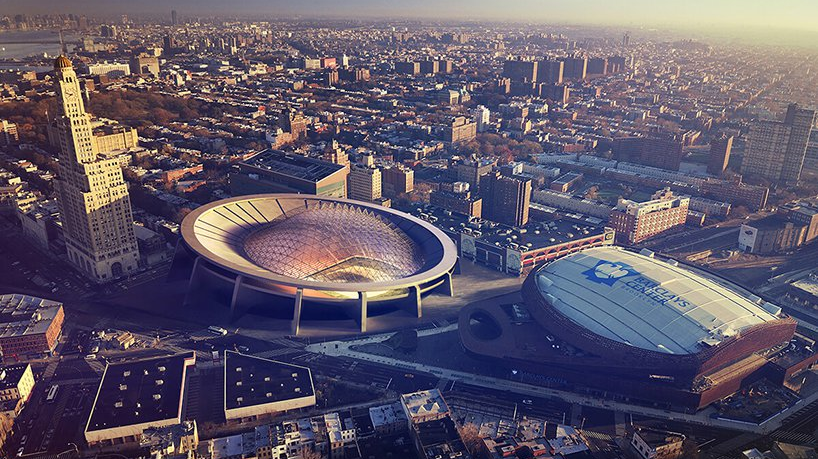 Brooklyn Dome, proposed home of the Brooklyn Dodgersvividseats.com

In 1958, the Pittsburgh Pirates proposed building a stadium over the Monogahela River where the Smithfield Bridge is today. The proposal also included two towers at the end of the platform intended to be hotels. Building a stadium basically on a bridge is a very unique proposal, but it was ultimately scraped in the 1970s, according to the article.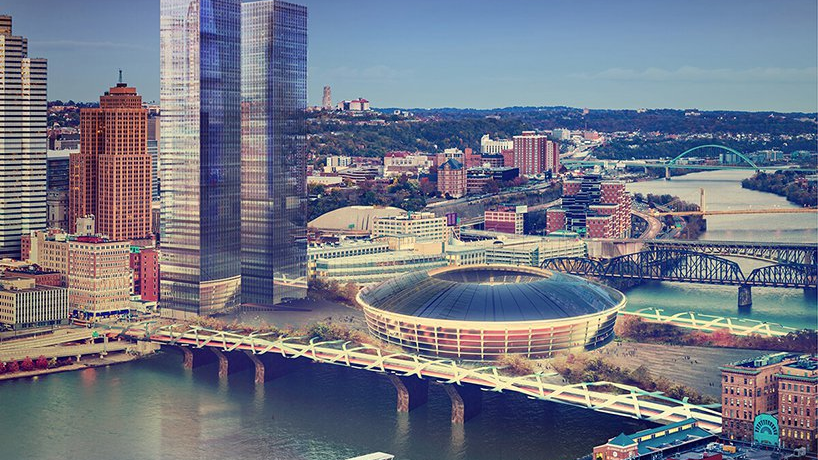 Pittsburgh Stadium, proposed home for the Pittsburgh Piratesvividseats.com

It's fun (and sometimes hard) to imagine these stadiums that might have been. But could you imagine baseball without one of its most iconic stadiums — Fenway Park in Boston. Believe it or not, a 1965 proposal would have replaced Fenway with a new domed stadium for the team. The proposed dome would have been made up of 12 diamond-shaped, retractable parts that would slide open. The domed stadium was proposed for a location on I-90 along the Massachusetts Turnpike. New stadiums can be great for teams and their communities, but I always like a classic like Fenway.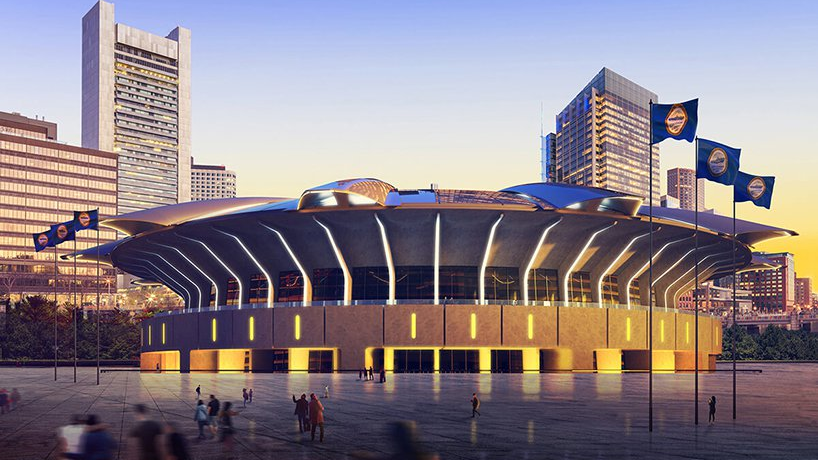 Boston Dome, proposed Boston Red Sox stadium to replace Fenway Park.vividseats.com

Many new stadiums are proposed with the idea to house more than one sports team or sporting event. In 1985, the idea was tossed around to build a new domed stadium in Chicago to be the home of both the Chicago White Sox baseball team and the Chicago Bears football team. The location would have been on the west side with the Chicago skyline as the backdrop. As a Wisconsin sports fan I don't have much attachment to Chicago sports teams, but no longer having Soldier Field where the Chicago Bears play would have been the loss of a famed, historic stadium.
A more elaborate proposal was offered for a new Colorado Rockies stadium in Denver. The 1990 proposal included a unique stadium design with the circular field in the center of the building and three axes running out from the center circle. One of those axes would have featured a helipad. Not sure how many spectators would arrive by helicopter, but apparently it was considered!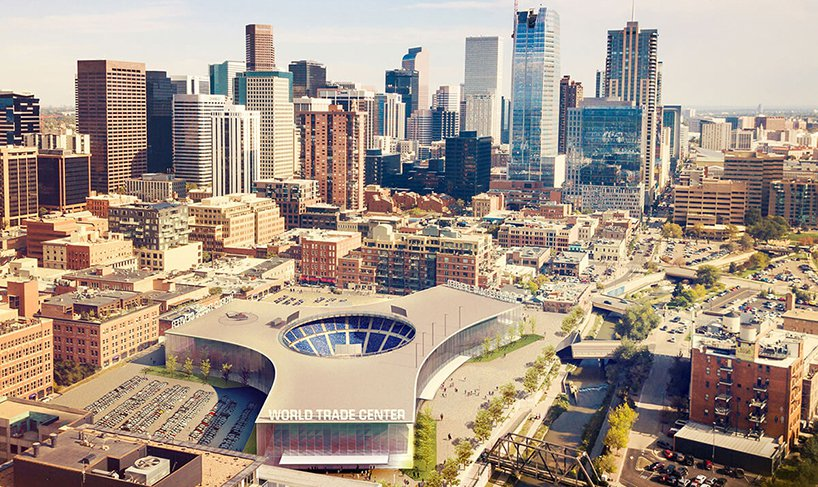 Denver Stadium, proposed home for the Colorado Rockies.vividseats.com

In the 1970s, the Pontiac Dome proposal for Detroit would have included both a baseball stadium for the Detroit Tigers and a football stadium next door for the Detroit Lions. A large roof between the two stadium would be able to switch between covering the two stadiums. That would have been an interesting design to see in real life.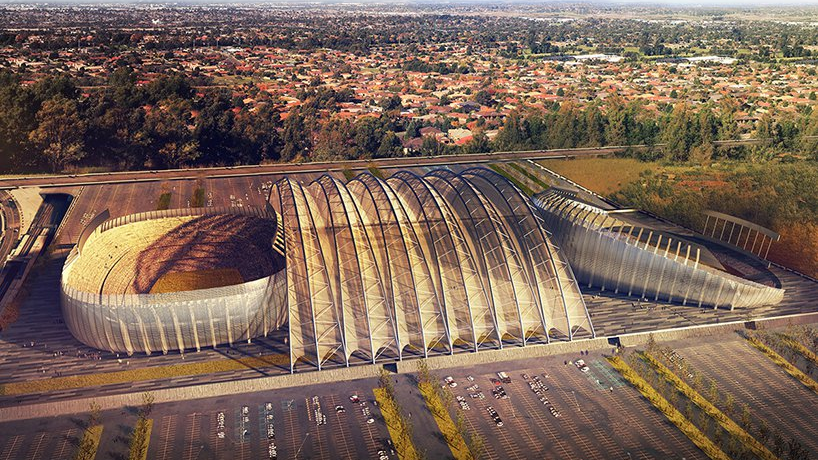 Pontiac Dome, proposed home for the Detroit Tigers and Detroit Lions.vividseats.com

These aren't the only Major League Baseball Stadiums that could have been. Check out a few more articles that highlight some of these as well as other stadiums that were proposed but never built:
20 Images of Baseball Stadiums That Were Never Built
The Best MLB Stadiums That Were Never Built
10 MLB Ballparks That Were Never Built
Have you heard of other baseball or sports stadium proposals that could have been? Share them with ForConstructionPros.com in the comments below.
What do you think about these proposed but never built stadiums? Would you liked to have seen any of these come to fruition? Would you have been devastated by the loss of you favorite team's current stadium? Let us know.