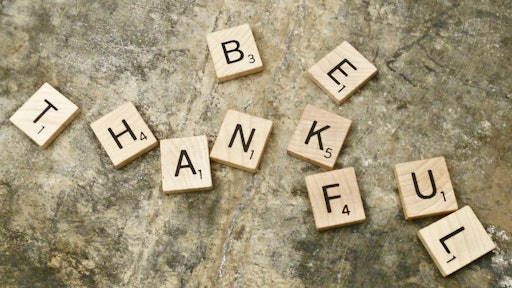 Cindi Albright, flickr.com
It's almost Thanksgiving. Around this time of year many of us reflect on what we are thankful for. Whether you've had a great year or you've faced some challenges everyone has things to be grateful for.
I wanted to do something fun with today's blog, so I tried to brainstorm the construction contractor's THANKFUL list. Here's what I came up with. Please share what you are thankful for in the comments. Happy Thanksgiving!
TEAMWORK - In construction nothing gets done with just one person. Be thankful for the teamwork that helps complete successful jobs.
HEALTH - Be thankful you and your coworkers are healthy. Construction is a dangerous job. Be thankful for every day you come home healthy and safe from your job.

FAMILY - Most of us are lucky to have a home family and a work family. Be thankful for the support systems you have at home and work.
NEW OPPORTUNITIES - New opportunities is what keeps us progressing and in business. Sometimes they might be challenging, but they are worth it.
WORK - Over the last decade many construction companies fell on hard times as work was scarce. We are thankful there is work for us everyday.
FUNDING - For some in the industry this is something big to be thankful for. Some contractors have been waiting for a long time for the funds to start or complete projects.
CUSTOMERS - Without customers we would not have work or a paycheck. Be thankful for your customers and remember to actually thank them for their business.
LABORERS - The people who work for you. We would be nowhere without them. The laborers who are out on the job day in and day out doing the work. Make sure to tell them thank you not only this holiday but often throughout the year. Construction laborers are in demand. Make sure your laborers feel appreciated and thankful they work for a company like yours.