Time to start planning your construction gift giving for this holiday season. Need some ideas? Over the next 12 week days I'll be sharing construction related gift ideas right here. So...
One the first day of Construction Christmas — jobsite radios and speakers
For those jobs where music can be played and it won't be a distraction to the work or workers, consider giving your crew a new jobsite radio or speakers this year. There are quite a few options available.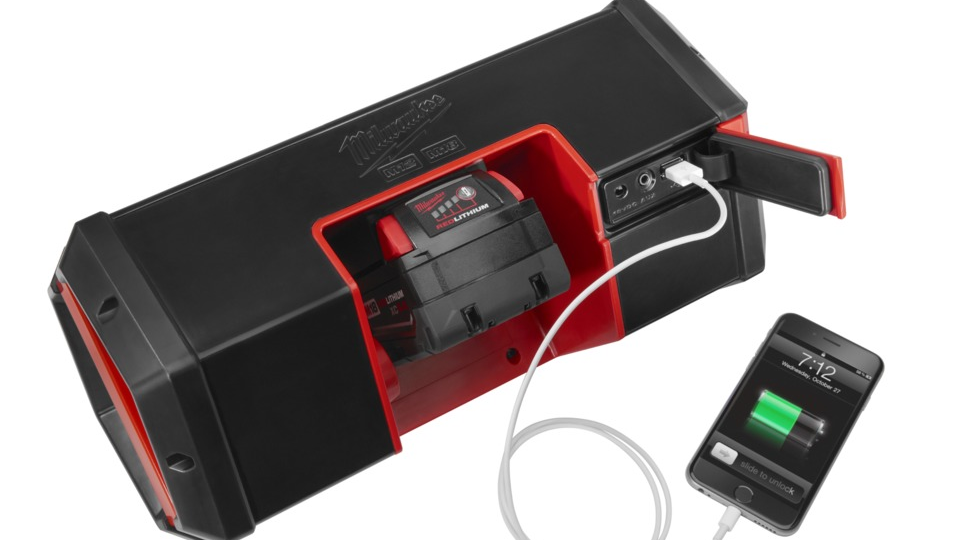 Milwaukee Tool Corp. M18/M12 wireless jobsite speakerMilwaukee Tool Corp. offers its M18/M12 wireless jobsite speaker. This wireless jobsite speaker is compatible with the company's M18 and M12 systems. It provides six full-range speakers to stream high definition music via Bluetooth from up to 100 feet away. The rugged speaker features a reinforced honeycomb grill, impact resistant side caps and roll cage and is IP54 rated to withstand water and debris.
Another option is the Bosch Power Box PB360C jobsite radio. The latest version of the PB360C allows crews to stream Internet radio, stored music and more from smart devices. It features a connection range up to 150 feet with signature 360-degree speakers and Bluetooth connectivity. The PB360C can also be controlled by the free Bosch powerBox smartphone app. The PB360C also features AM/FM radio and can run on either a 120V AC outlet or Bosch's 18V Li-ion battery.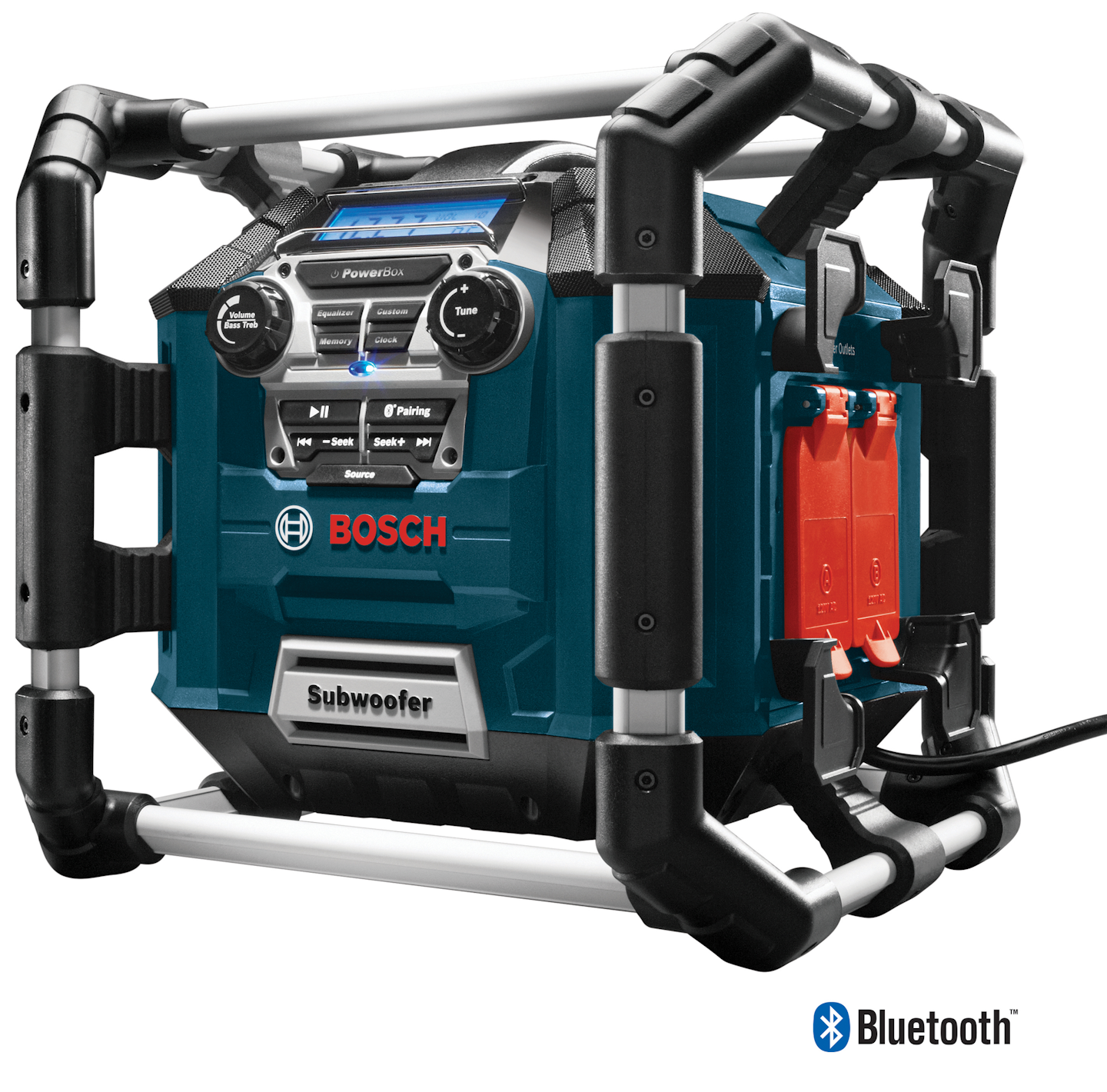 Bosch Power Box PB360C jobsite radio