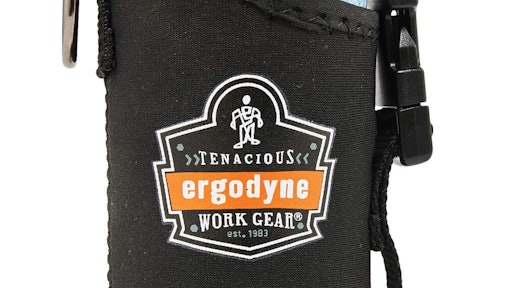 Continuing the12 Days of Construction Christmas 2018 gift list...
One the second day of Construction Christmas — Ergodyne Squids 3775 Can/Bottle Holder & Trap
This new Ergodyne product is designed to tether, carry and secure a water bottle including the common 16.9 oz bottle size used on many worksites. It can also hold lubrication canisters and spray paint.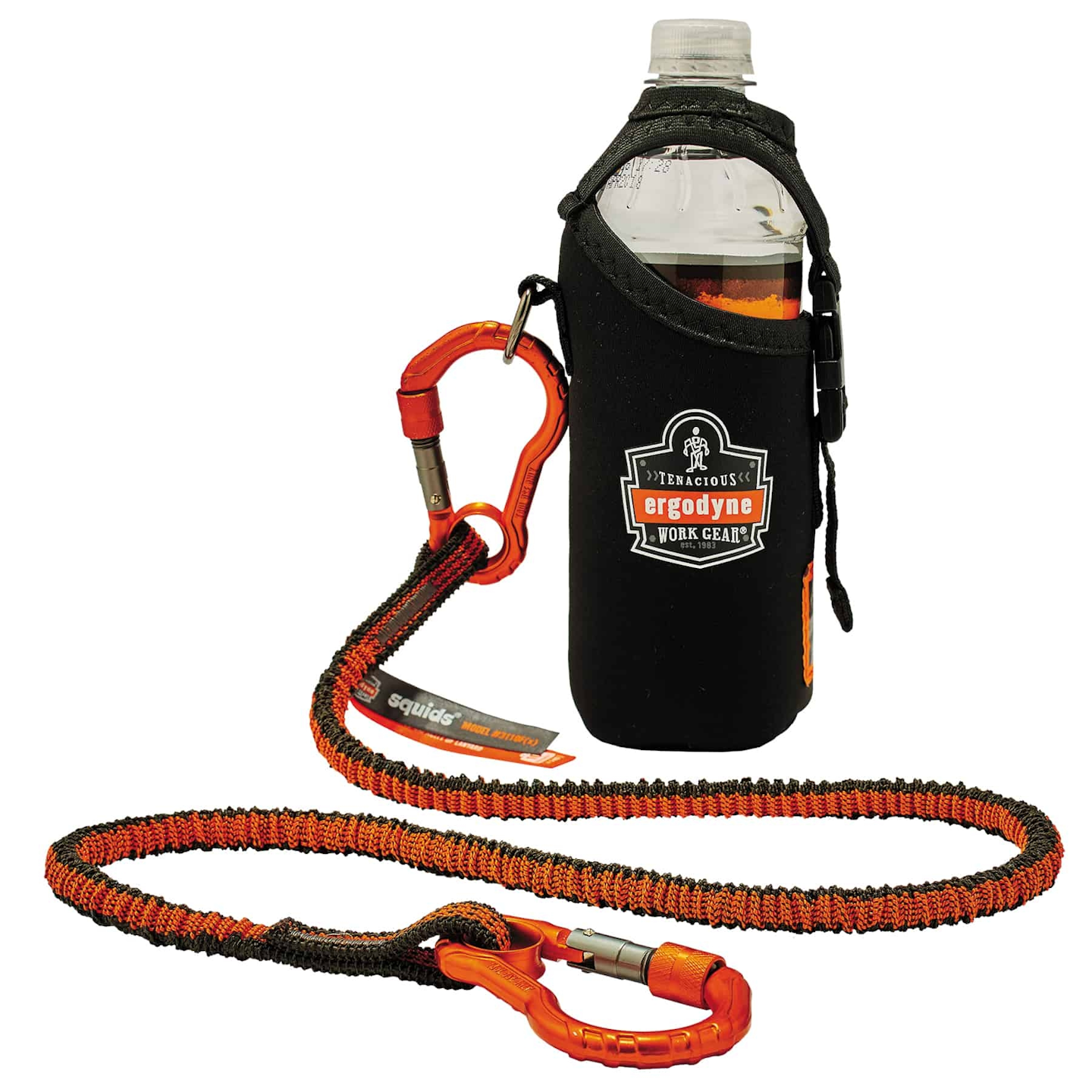 The idea behind the product is to address both incidents of dropped objects and heat stress on construction sites.
The bottle holder's stainless steel belt clip attaches to tool belts and fall protection harnesses. A zinc-plated D-ring provides a secure attachment point for tool lanyards. Abrasion-resistant and stretchy neoprene primary material and an adjustable webbing strap accommodate a wide range of container types. The holder has been third-party certified to a 2 pound maximum capacity.
Looking for other construction-related gifts? Check out the rest of 2018's 12 Days of Construction Christmas gifts: