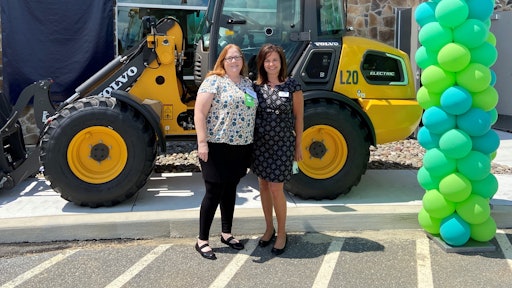 On Friday, August 18, 2023, I attended a presentation and ribbon-cutting ceremony at the Volvo Construction Equipment (Volvo CE) campus in Shippensburg, Pennsylvania. During the presentation, Volvo CE marked the production of the DD25 Electric Compactor with first models expected to deliver later this year.
I also had the opportunity to talk with Ray Gallant, vice president — sustainability and productivity solutions, North America, Volvo CE, and rode in and drove an A45FS articulated haul truck.
Volvo CE also announced that it is also expected to receive a $1.1 million grant from the U.S. Environmental Protection Agency (EPA) to conduct a pilot project of its new DD25 Electric asphalt compactor in California. The company will put another $758,000 toward the project, bringing the total to nearly $1.9 million.
The ribbon-cutting ceremony was for the new technical training center on the campus. Taking 2 years to build, it is for Volvo CE dealer service technicians who work on diesel and electric heavy equipment, machine control technology, connectivity and productivity services, and more. The new center doubles the number of students that can be trained in a year, compared to its former off-site location. It will also provide hands-on and virtual training to Volvo employees globally.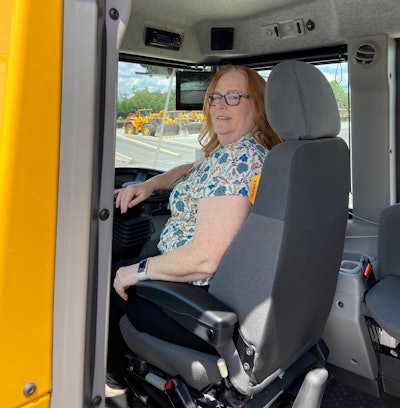 After the formal events, I had the chance to interview Gallant and climb into the A45FS. The ride was amazing and then getting to drive it was so much fun. I even took it up and down a hill, which admittedly was intimidating. However, it was easy to drive, almost like driving my car.
Contractors' Top 50 New Products
We are excited to announce the Contractors' Top 50 New Products. From telematics to excavators, every area of construction equipment and technology is represented with these products. Make sure you check out all the winners and use the QR codes to get more information. Congratulations to all our winners!