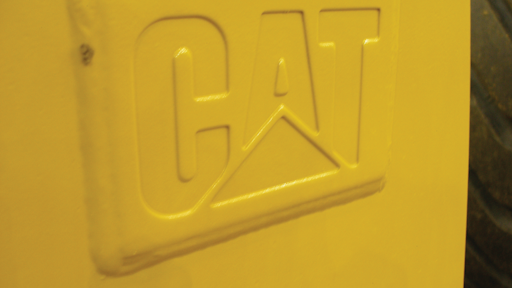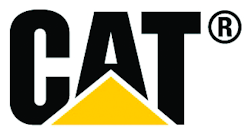 For the first quarter of 2014, Caterpillar Inc. reported a 5% increase in profit to $922 million on total sales and revenues that were unchanged at $13.2 billion compared to Q1 2013.
Caterpillar reduced manufacturing costs $230 million during the quarter, and managed reductions in general and administration costs as well as research and development costs.
"Given the business and economic uncertainties around the world and continuing decline in our mining sales, I am pleased with our performance in the first quarter," said Caterpillar Chairman and Chief Executive Officer Doug Oberhelman. "We're lowering costs, improving cash flow and driving value for our customers through the continued deployment of our lean manufacturing initiatives. 
"This was a quarter that clearly highlighted the diversity of Caterpillar's business across industries and regions of the world, and how that diversity continues to help us through the downturn in mining," Oberhelman added. "Both Energy & Transportation and Construction Industries had good results in the first quarter and performed at levels better than we anticipated."
Nearly static total sales and revenue numbers mask the dynamics going on within Caterpillar's business and geographic segments.
Construction Industries revenues vaulted 20% to more than $5 billion, and Cat's Energy & Transportation segment jumped 8% to $4.8 billion. Meanwhile, revenues in Resource Industries plummeted 37% to $2.1 billion.
There was plenty of movement in total Cat revenues by region, as well: 
Region              Revenues (millions)     % change
North America          $5,617                     15%
Latin America           $1,610                    (15%)
EAME*                    $3,230                     (1%)
Asia/Pacific              $2,784                    (12%)
*Europe, Africa and the Middle East
The company's 2014 outlook for sales and revenues remains unchanged at $56 billion in a range of plus or minus 5%. But Cat is increasing its 2014 profit outlook by $0.25 per share.  
While the outlook for sales and revenues remains unchanged overall, the company's expected growth in Energy & Transportation sales doubled from 5% to 10%, while expectations for revenue decline compared to 2013 in Resource Industries doubled to 20%.
"With the modest improvement in the global economy, we are expecting to deliver better sales and profit this year in Construction Industries, and Energy & Transportation appears to be on track for another solid year," said Oberhelman. "However, 2014 is shaping up to be another very tough year for mining. In fact, today's outlook reflects a drop of about 80 percent in sales of large mining trucks from our peak year of 2012."