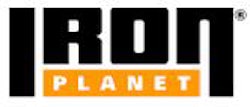 IronPlanet and Associated Auction Services LLC, an alliance of Caterpillar and several of its independent Cat dealers, that operates under the name Cat Auction Services have completed the merger of the two companies. The merger enables IronPlanet to add onsite auction capabilities as well as access to the industry's largest selection of late model, low hour Cat equipment. 
IronPlanet to Merge with Caterpillar Auction Services
"The addition of Cat Auction Services is the culmination of our recent expansion efforts that were designed to serve our customers better, and which have taken us into the on-road truck, government surplus and oilfield equipment markets" said Gregory J. Owens, IronPlanet Chairman and CEO. "We've also added sales channels, such as allEquip.com, a 'buy-it-now' marketplace, and with Cat Auction Services the capability to produce onsite auction events." 
First IronPlanet/Cat Auction Sale Moves $48 Million in Equipment
"I am confident that our marketplace offerings will enable our sellers to maximize the recovery on assets sold by reaching the right buyers at the right time through channels that are optimized for them. Similarly, our buyers will have access to a broad selection of equipment so that they can manage their inventory on their time frames either in a buy-it-now format or through one of our online or onsite auctions. We will now have access to the broadest choice of late model, low hour Cat equipment drawing larger buyer audiences for all of the equipment for sale in our marketplaces," Owens added. 
Together, IronPlanet and Cat Auction Services' customers will benefit from the most comprehensive integrated platform in the industry for managing their used heavy equipment acquisition and disposition strategies. 
Companies in this article