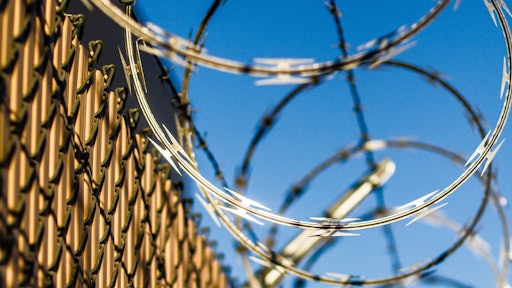 Unsplash
Construction of the U.S./Mexico border wall has provided plenty of controversy among the general public and within the construction industry. A private group recently took to GoFundMe to source money to construct a private sector of border wall in New Mexico. Now, that group is under investigation.

After receiving complaints regarding the allocation of funds, the group behind privately building a border wall is under investigation from the Florida Department of Agriculture and Services. We Build The Wall, a nonprofit registered in Florida, received more than $25 million through GoFundMe.
Several complaints have been filed, including from the Minnesota Assistant Attorney General Wendy Tien who expressed concerns about the status of We Build The Wall as a nonprofit. Tien's written complaint states, "I am concerned this high-profile fundraising effort is obtaining widespread press on the basis of potentially or intentionally misleading representations."
We Build The Wall's founder and creator of the GoFundMe campaign Brian Kolfage has brushed off the complaints and the investigation as politically motivated.
(more on the investigation into We Build The Walls fund allocation from abcnews.go.com...)
In May, the group began building the its border wall in New Mexico. Progress of that wall was stopped later in May after it was ruled the project lacked necessary permits.

The U.S./Mexico border wall, which has been part of President Trump's platform and a main focus has faced tons of scrutiny and backlash. In the early stages of the Administration's quest to build the border wall, many construction contractors were worried about backlash of bidding on or submitting prototypes for wall construction.
In fact, in early 2018, the Austin, Texas, City Council voted to not conduct any city business with border wall contractors.
Despite the early challenges, the Administration pressed on. The most recent struggles have focused on funding for the border wall. The use of military construction funds for border wall construction has also been hotly contested with complaints and lawsuits filed. In the beginning of July, a federal judge barred the use of $2.5 billion of military funds for construction of border wall segments in California, Arizona and New Mexico. However, at the end of July the Supreme Court ruled that Trump could use these military funds for border wall construction.
Additional coverage of the border wall construction saga:

Supreme Court Rules Trump Can Use Military Funds for Border Wall Construction

Judge Bars Use of $2.5B in Military Funding for Border Wall Construction

Federal Judge Blocks Construction of Border Wall Sections

CA Sues Trump Administration Over US/Mexico Border Wall


Army Corps Rescinds Border Wall Contract


US/Mexico Border Wall Prototypes Complete